---
Timeframe:  Late Fall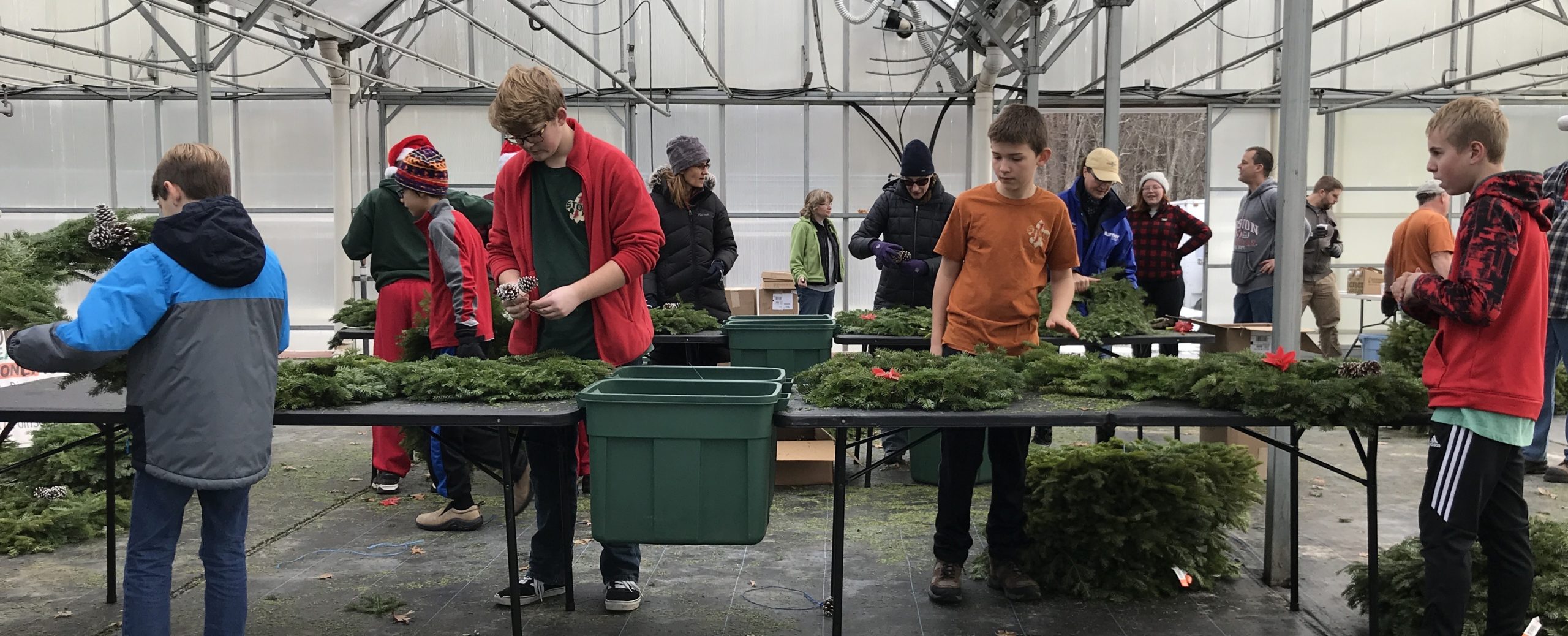 Our 2022 sales period has come and gone, we will see you in 2023!

Look for mailers sent to all Stow residents, locally placed sandwich boards, notifications in the Stow Independent, and right here on the troop website for details on when sales will be open for 2022 wreath orders.
Wreaths can be delivered to Stow and bordering towns.
For over 30 years Troop 1 Stow has offered annual wreath sales & delivery to the Stow community. A holiday wreath will look great on your house and support the troop's equipment needs, adventure trips, and numerous activities.
Since 2020 we have added the option for you to sponsor a wreath to be placed on a Stow Veterans Grave.
Sales usually happen in late October/Early November for anticipated delivery the week before Thanksgiving.
We usually offer several sizes & levels of decoration.
2022 Flyer
Pricing and offerings are subject to change every year.
2022 Veterans Wreath Sponsorship Details
Wreaths will have a Red Bow.
Volunteers will deliver and place wreaths on veteran graves in December in conjunction with Wreaths Across America.
The wreath will be delivered directly to the Stow cemetery, not to the home of the one ordering it.
Unfortunately, we are unable to place wreaths on a specific grave.
Christmas Tree Pick-Up orders are taken at the same time as Wreath orders.
Have questions? Contact Us: 978-212-9175 or troop1stow@gmail.com