Timeframe:  Mid to late Spring
Our 2023 event has come and gone. We will see you in 2024!

Look for mailers sent to all Stow residents, locally placed sandwich boards, notifications in the Stow Independent, and right here on the troop website for details on when and where our recycling event will be and the updated pricelist.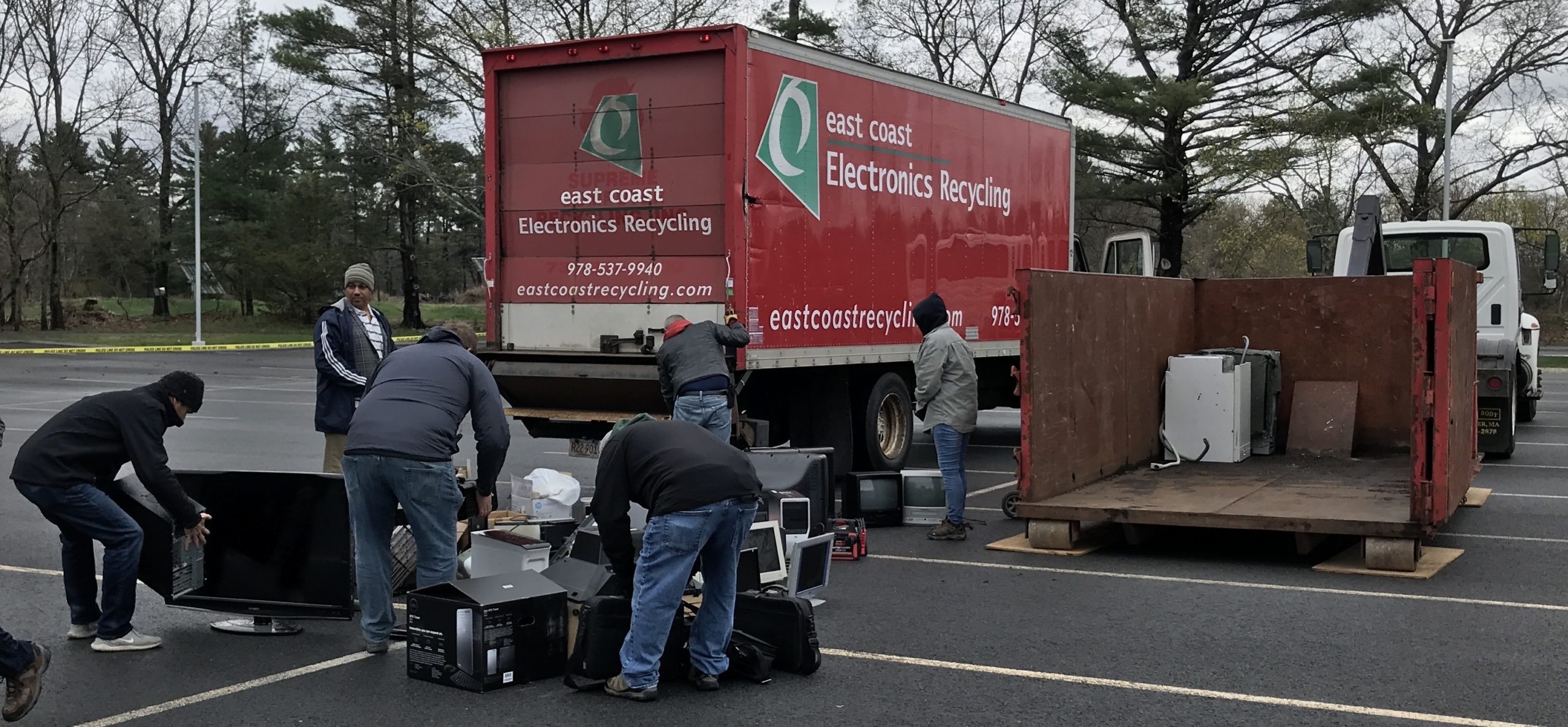 Neighboring town residents are encouraged to participate.
Friends of Troop 1 Stow holds its annual electronics recycling event every spring so you can responsibly get rid of your old and odd electronics. The nominal fee helps support the activities of Stow's Boy Scout Troop 1.
Recyclables will be handled by a local third-party recycler. For the past few years, we've partnered with East Coast Electronics Recycling based in Shirley, Massachusetts.  They are a leading electronic and computer recycling company. Information regarding their handling of waste and data security is available at eastcoastrecycling.com
***Hard drives should be removed/destroyed before bringing to the event.

but we can take the pieces

***We do take dry cell batteries (AA, AAA, C, D, 9-volt, etc)
2022 Pricing
Pricing and offerings are subject to change every year.

Payment
Friends of Troop 1 Stow has adopted a cashless approach to our fundraising events.  We find this to be a faster and easier option for both the community and the volunteers.
Have questions? Contact Us: 978-212-9175 or troop1stow@gmail.com
Friends of Troop 1 Stow is an organization that raises funds to support Troop 1 Stow